Application fields: materials micromachining, laser marking, photoacoustics, LIBS (laser-induced breakdown spectroscopy),DLIP (Direct Laser Interference Patterning), LIBD (laser-induced breakdown detection), OPO pumping, remote sensing, high technologies R&D, ablation.
Features:
-Active Q-switched mode of operation with nanosecond pulse duration
-High pulse energy and peak power
-Perfect beam quality
-High pulse-to-pulse stability
-Ultra-compact design
-Conductive cooling of laser head
-External / internal triggering, PC control via RS-232
-Fiber-coupling option is available on request
→ 상품 상세 정보 : TECH-527 Green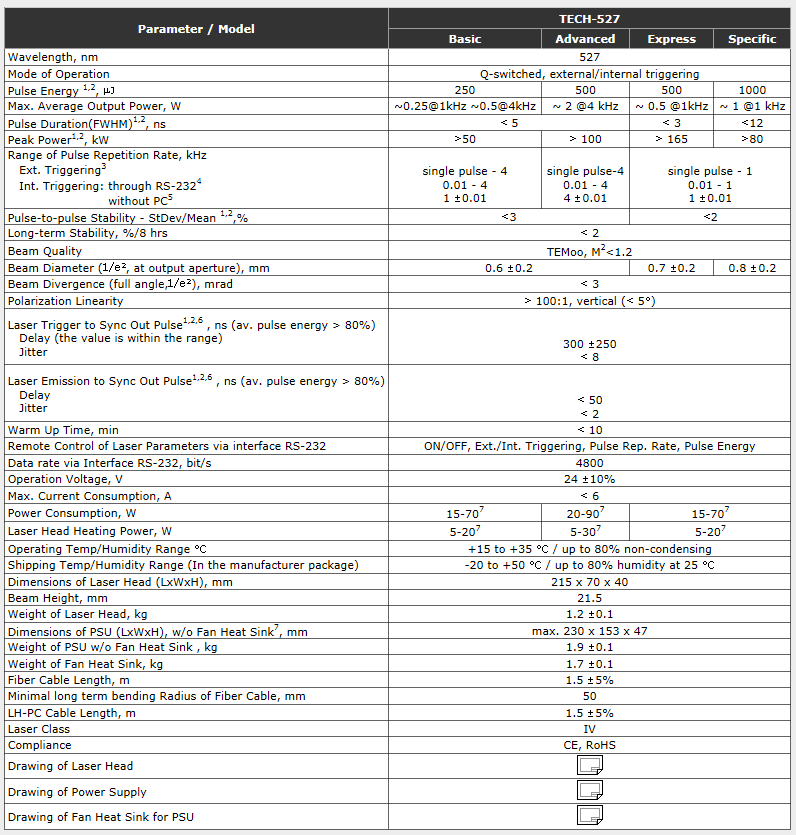 1 Measured at 1 kHz pulse repetition rate for Basic, Express and Specific line.
2 Measured at 4 kHz pulse repetition rate for Advanced line.
3 Triggering with external electric pulse generator; generator is not included in delivery set.
4 Generation of periodical laser pulses using PC, step 0.01 kHz. Average energy may be changed by software from 10% up to maximum value.
5 Generation of periodical laser pulses at fixed rep. rate; external generator and/or PC are not required.
6 Sync Out signal is generated by pulse of laser light.
7 Depending on pulse repetition rate. Fan Heat Sink to be attached depending on operation conditions and/or pulse repetition rate operation range.
Application example
Possibilities of TECH-series lasers in micromachining: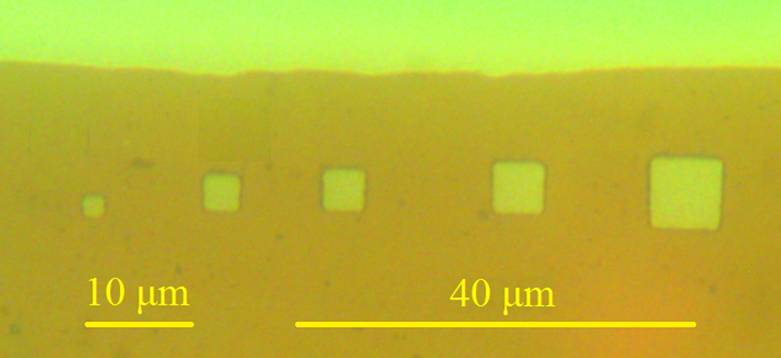 The length of the stripe is 80
m. The side of the smallest square is 2
m.
(performed by Lasers & Apparatus TM using TECH-527 laser)